Note: This is an old post from the soon-to-be-defunct Slow Gamers. That site is closing, so I'm moving over my Opinion posts from that site to here.
My days of long hours being spent in front of a television of computer display are long gone. They are gone to spend more time with my family and with my other responsibilities. It is not that I miss those days all that much, it is only that times have changed and so … the way I play games has changed.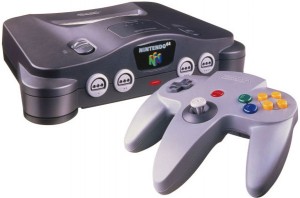 Currently my "gaming" takes place in two different areas: home consoles and mobile. More specifically the Nintendo Wii U and iOS. I'll write in reverse order this time.
iOS and Mobile
I carry my iPad with my most places and my iPhone with me at all times. Because of that, I do keep a few games there just in case I find myself with some time to kill … and because the games are quite fun. They are also quite different from what I would traditionally play.
Letterpress, by atebits, has been the one game to stick around the longest on my phone. It is also a game that is uniquely suited for iOS and mobile gaming. The asynchronous nature of the gameplay also means I can pick it up when I have a few seconds to respond instead of needing to play continuously.
I have been playing Hundreds, another puzzle game with a unique twist supplied by the touch screen available on newer devices.
The simpler the concept and the shorter the "levels", the better it is for me. Part of the issue stems from the fact that the current crop of mobile devices are not, in any way, meant primarily to be gaming devices. That is a secondary function among many.
The Game Gear might be the most ergonomic mobile device … if it could be considered mobile at all. After that, the original Game Boy Advance definitely would be my favorite design for a mobile gaming device. The current mobile devices are not in that category at all.
The benefit, however, is that mobile devices can have adaptive interfaces for different types of games. That's the tradeoff.
Wii U and Consoles
The Wii U is my "traditional" gaming device, which is funny to say because it is probably the most untraditional of traditional devices currently out there. Truth be told, I have a Wii U because it comes from Nintendo and I'm not one to miss out on the next installment of The Legend of Zelda (even Wind Waker HD).
This is where I will sit down for time measured in hours, not minutes. This is where the "real gaming" happens (whatever that terrible phrase means). This is the console I have purchased with the intent that I will be purchasing the Nintendo exclusives and playing them through along with some older games.
The Wii U is also the family gaming machine. We have Just Dance 4, Nintendo Land, and New Super Mario Bros. U so far and all of them have cooperative play of some sort. This makes it great to bring my son along slowly. It is quite startling to see his progress just in the past month in how much better he is not just at manipulating the controls, but in actually forming strategies to try and beat me.
Sadly, I don't think I'll be able to stay ahead of him in video games as long as I might like to.
Personal Computers
Where does that leave the good old PC?
I really don't know. I'm going to keep one around because there are games that just work better on a PC (I'm looking at you Starcraft and Sim City), but how much longer will those even entice me?
The hard part about a PC for me is that I don't use it every day because my work is done on a Mac or iOS device. Since I don't use it every day, I can't justify purchasing newer hardware that easily and so it sits with outdated hardware for a while until a game comes along where I need to spend about $200 to get it running properly again … not to mention it is another piece of software to keep updated all of the time.
PC gaming is not going anywhere, but I don't know if it is going anywhere anymore for me.
Conclusion
That's about it. The basics of it is the same as it has always been: I will go where the games are. Right now the games, for me, are on iOS and the Wii U. When that changes, then my devices will change accordingly.