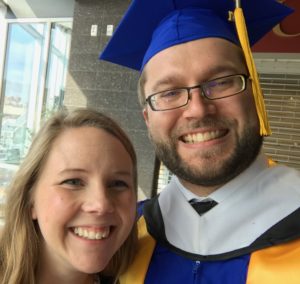 Last Updated: Feb 23, 2023
Currently living in Minnesota, trying to juggle many different aspects of my life. Here is a list of the things I am focusing on right now:
being a husband and a father
working on our fixer upper house
leading campus IT and teaching online at Martin Luther College
serving as the chairman of the Board of Child Discipleship at St. Paul's Lutheran Church and School
teaching online and developing graduate courses at The College of Saint Scholastica
investigating how to continue researching servant leadership in ministry
helping to run the family farm
help local companies and individuals better leverage technology
host a few websites for people and businesses
learning as much as I can
spending way too much time on my (many) devices
I am looking to expand my ability as an online instructor and use that work to help expand the use of technology on the campuses I am a part of.
I'll continue to update this page as things change.