Bradley Chambers put up a good post tonight titled Managed Service Providers And Employees Who Don't Need the IT Department. I recommend that any person working in IT go on over and take a look at what he has to say about the future of IT departments everywhere.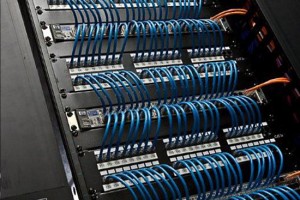 While I don't think I can agree with the entirety of the post, I happen to think that one key passage says a lot about where IT departments should be aiming at the moment.
You've got to become more than just a broke/fix person or a SysAdmin. You've got to help turn your IT department into a solutions department. You've got to be able to do things that the MSP can't. You've got to be able to solve business problems with technology that create operational efficiencies (now you are paying your own way). You need to be able to connect puzzle pieces.
That about sums it up. It is not enough to just "keep the lights on" anymore, but it is time to start pushing things forward in different areas to try to stay ahead of what people are doing. Sadly, working in IT can be a very reactive place (the network is down, you need to fix that).
However, and I say this for myself, time needs to be spent on trying to find areas to help push things forward in a good way. It might mean that I need to get out of my comfort zone, but it also means that the zone might expand just a little bit at the same time.