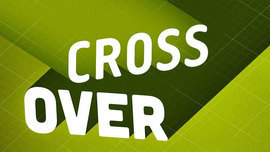 The Crossover is a new podcast from 5by5. After the dual-knockout that my two favorite podcasts from the network are going to be ended in the coming weeks, I was relieved to hear about some awesome new programming coming up.
Episode 1, You Just Got Curated, did not disappoint at all. Granted, it had Merlin Mann and Marco Arment as the guests, but it really was a pretty remarkable episode. If you are a person who has been on the web for any somewhat-significant amount of time, it is a must-listen. They cover topics ranging from forums to Tumblr to Twitter to … everything in between.
Really, a great episode to start off with.
I am already subscribed and looking forward to the other combinations that Dan can put together for the show. Maybe we'll see John Gruber show up again on 5by5?